Sexual Harassment in the Workplace
Have you been subject to bullying or harassment in the workplace?
No matter how long your service period, what your position is or how much you earn, stop-bullying jurisdiction can protect your ongoing employment and health.
The Fair Work Commission defines workplace bullying as when
a person or group of people repeatedly act unreasonably towards them or a group of workers; and
the behaviour creates a risk to health and safety.
Examples of workplace bullying
behaving aggressively
teasing or practical jokes
pressuring someone to behave inappropriately
excluding someone from work-related events or
unreasonable work demands.
A manager can make decisions about poor performance, take disciplinary action, and direct and control the way work is carried out. This is called reasonable management action and is a defence to a claim of bullying. However, management action that isn't carried out in a reasonable manner may constitute bullying. This might include enforcing unachievable performance targets, requiring improvement within an unrealistic time frame or undertaking performance management in a humiliating or belittling way.
You can reach out to our experienced lawyers to determine whether you are being bullied and to discuss the best way to move forward.
Workplace bullying is repeated unreasonable behaviour that creates a risk to health and safety. It can include intimidation, threats, humiliation, shouting, sarcasm, singling-out, malicious pranks, physical abuse, verbal abuse, emotional abuse, belittling, harassment, isolation, rumour-mongering and disrespect.
If you believe you have been bullied at work, you should first start by checking to see if your workplace has a workplace bullying policy and complaint handling procedure. If they do, you should follow it. It may include making a report to the relevant contact.
If dealing with the complaint internally does not stop the bullying behaviour, you can make an application to the Fair Work Commission for a stop-bullying order. The Commission can order the bullying stop, monitor the perpetrator, monitor compliance with workplace policies, and order support and training be provided.
You can also report the bullying to SafeWork for independent investigation. If the conduct is criminal, you should report it to the police.
You should not resign before you have exercised all options available to you to stop the bullying. A stop-bullying claim is not available to you unless you are a current employee. If you are unfit to work due to any psychological injury caused by the bullying you can take personal leave and provide the appropriate medical certificates to your employer. You can also consider making a workers compensation claim.
You will receive a quote within 24 hours of submitting your enquiry, and you can partner with your lawyer to commence resolving your matter as early as the next working day if you choose. The Fair Work Commission, after receiving your application, will set down a timeline for your matter to be mediated. This will often be within 2-3 weeks of making an application.
"Thank you Carly for your support... thank you for creating an organisation that is affordable to those who would otherwise accept their poor treatment due to the huge cost of accessing conventional law firms."
Business Analyst
"After fifteen years employment as a part-time bookkeeper I was treated very badly by a new manager and despite an impeccable employment record was summarily dismissed within three weeks of the changeover. After initially being turned down by larger legal firms because the potential size of my claim wasn't big enough for them the people at Resolution123 took me on and prepared a case to take to the Fair Work Commission on my behalf. They were thorough, professional and achieved results that exceeded my expectations. They went for the maximum compensation possible and achieved it completely. The feeling of vindication was very good and I can't recommend them highly enough. Thanks again Carly and Genevieve."
Bookkeeper
"The staff at Resolution123 understood the time factor required to turn around my situation and responded accordingly. Resolution123 were given clear instructions on what was required and they were able to focus on those instructions and determine a suitable response within a tight deadline. The attitude was to rectify a poorly written Employment Contract rather than leaving the potential open for future proceedings."
Executive Corporate Services
"Genevieve, thanks for the advice, I'm very grateful for your thorough review of my circumstances and professional approach while covering the core aspects of my concerns I'd hoped to understand and within the short timeframe. The service you have provided is excellent."
Systems Engineer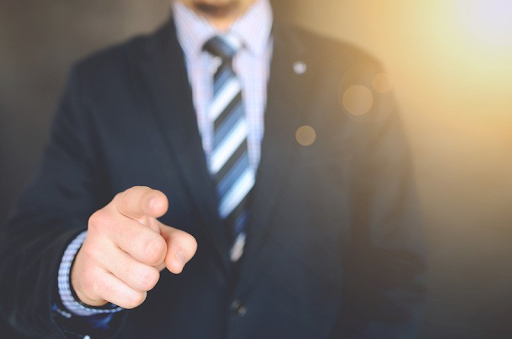 Example of Unfair Treatment at Work
You have been handed a performance management plan and asked to sign it before next week. It feels like it came out of nowhere, and that it is unfair treatment. You're not even sure your boss can do this to you. What do you do? This article will discuss the performance management action your employer can implement, if it is unfair, and how to best respond to it.
The duty of care an Australian employer has over an employee
An employer owes a duty of care to provide a safe place to work and a safe system of work and supervision to each of their employees. Specifically, an employer owes a duty to an employee to take reasonable care to protect the employee against foreseeable injury arising out of their employment. This duty can arise as an implied term in the contract of employment, as a separate duty in tort, or even as an express contractual term.